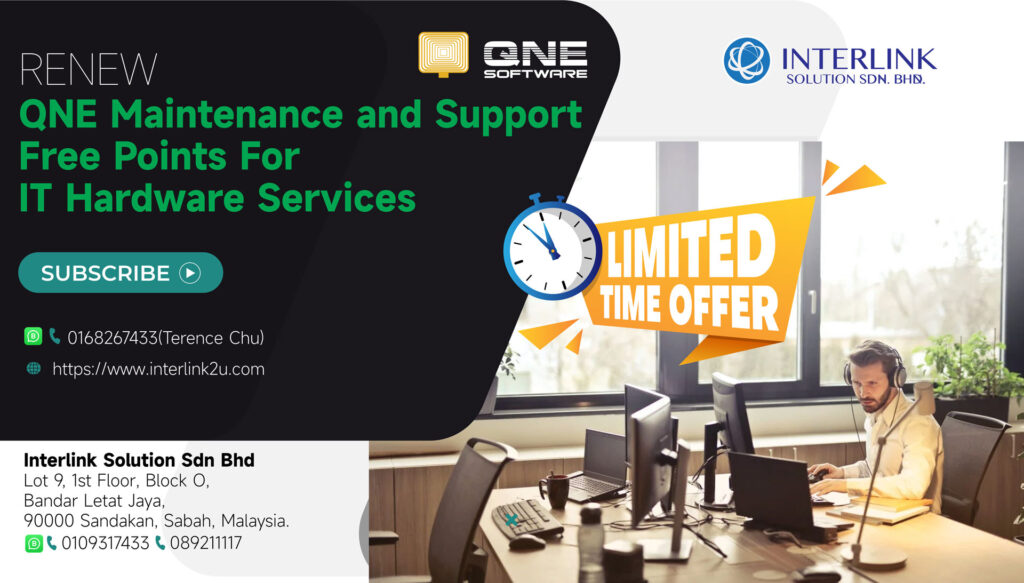 If call for services of QNE software is it deduct the services points?
No, the Services Points is FREE points for services IT hardware.
Can I use the Services Points to make payment for service computer?
Yes, you can use the Services points to make payment any IT hardware services. 
If the HDD of the computer damaged?
You can use the Services Points to pay formatting services and the HDD pay by CASH